Lives that Adorn the Gospel
The gospel of Jesus Christ prepares us to die. But, just as importantly, the gospel of Jesus Christ teaches us how to live. This message lies at the heart of the letter the apostle Paul wrote to Titus, his son in the faith. Paul charged Titus with the difficult task of shepherding a fledgling group of new believers by keeping them grounded in sound doctrine and encouraging them to live out their faith in a dark and hostile world. Over 2,000 years later, Paul's letter to Titus still speaks with amazing clarity. Using an inductive approach, Lives that Adorn the Gospel explores many of the major themes of this letter—themes that the twenty-first-century church cannot afford to forget. With candor and courage, Paul invites us to live worthy of the gospel in the face of our own increasingly hostile culture. Our salvation is never a private matter: God intends to transform his children into trophies of grace whose lives adorn the gospel.
---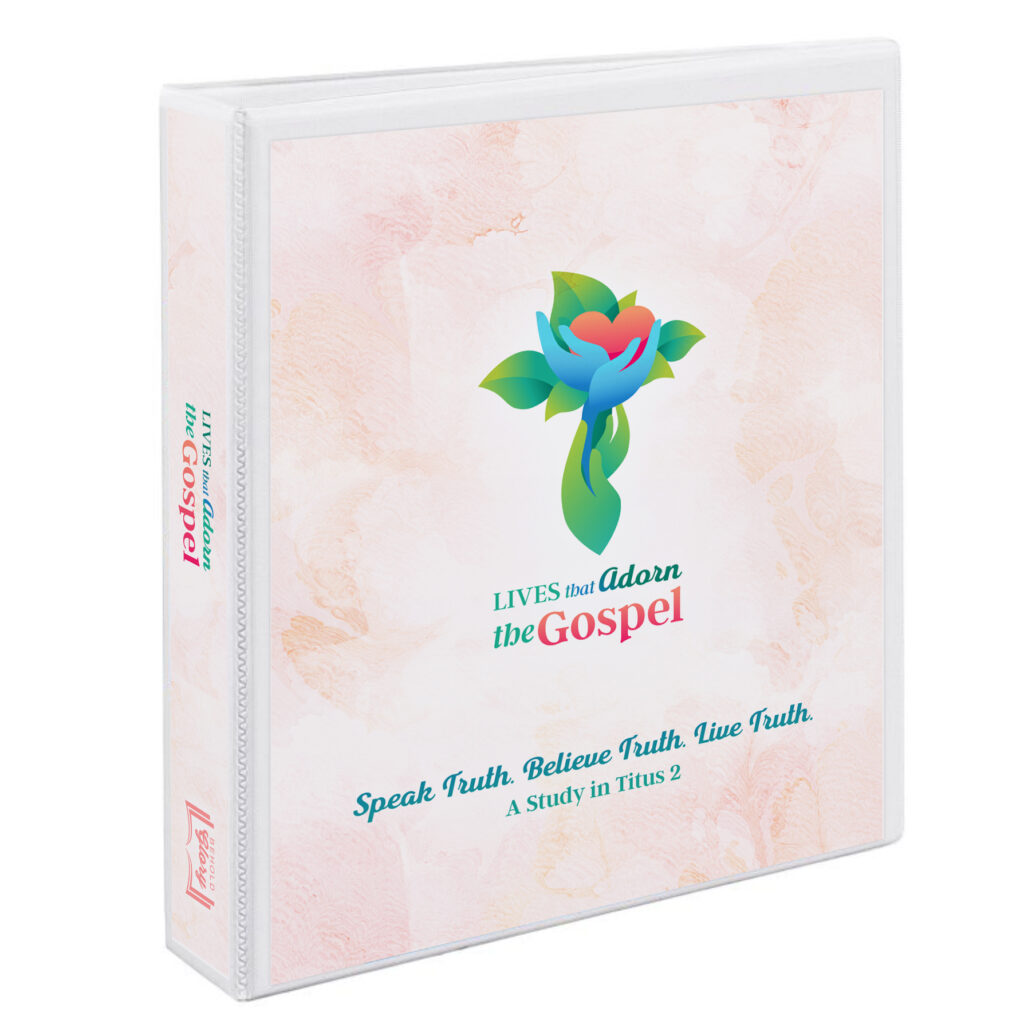 Downloadable PDF File
This file is pre-formatted as a booklet and is designed to be printed double-sided on standard 8.5×11 paper, cut in half, and hole-punched for use in a half-sheet binder. Cover and spine graphics are included in a separate 11×17 PDF file and include two cover graphics, two spine graphics, and two bookmarks. Click the buttons below to download both files.
Printing tips: Be sure to select "Flip on short edge" in your duplex settings. If you do not have the ability to print in duplex format, simply print one sheet at a time and manually feed the printed pages back in to print the other side. Another option is to take the file to a local print shop, UPS store, or Staples to have them print, cut, and punch the pages for you.
---
Purchase the Hard Copy
You can purchase a paperback copy of this study from Amazon. This 5.5″x8.5″ book includes space for completing each lesson. Take a look inside this study—a sample of the introduction and first lesson is provided below.
---
Look Inside