IN PURSUIT OF GLORY
A Bible Study Rooted in the Attributes of God
This study focuses on eight different attributes of God, and it is intended to be used in a small group setting over the course of 16 weeks. Also included within the appendix of the study are the following: The Tree, The Tree Examples, God is Chart, The Inductive Study Method, Word Study Tools, Study Examples, and Suggested Resources.
---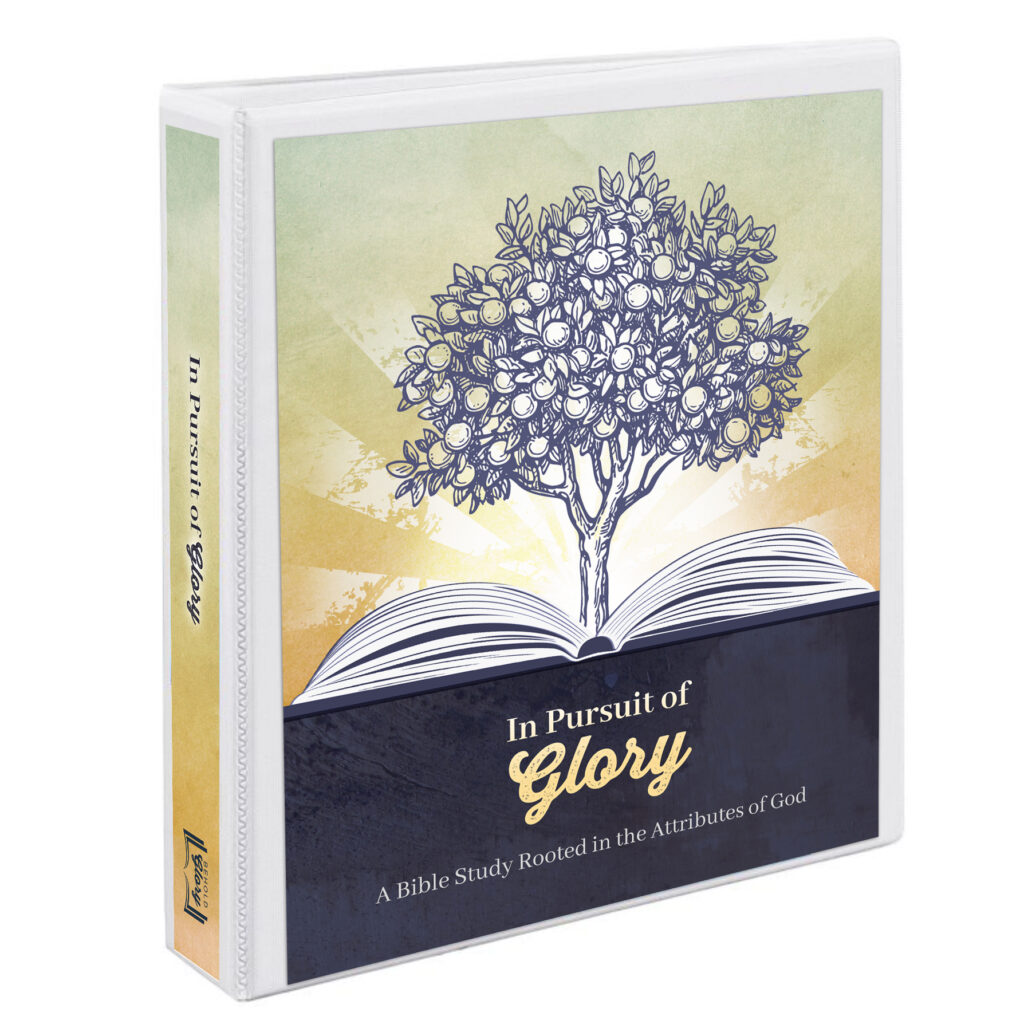 Downloadable Study Content
This file is pre-formatted as a booklet and is designed to be printed double-sided on standard 8.5×11 paper, cut in half, and hole-punched for use in a half-sheet binder. Cover and spine graphics along with bible memory bookmarks are included in a separate file. Click the buttons below to download both files.
Printing tips: Be sure to select "Flip on short edge" in your duplex settings. If you do not have the ability to print in duplex format, simply print one sheet at a time and manually feed the printed pages back in to print the other side. Another option is to take the file to a local print shop, UPS store, or Staples to have them print, cut, and punch the pages for you.
---
Hard Copy Bible Study Book
You can purchase a paperback copy of this study from Amazon. This 5.5″x8.5″ book includes space for completing each lesson. Take a look inside this study—a sample of the introduction and first lesson are provided below.
---
Look Inside
The following is an example of the first section of the study taken from the downloadable files.